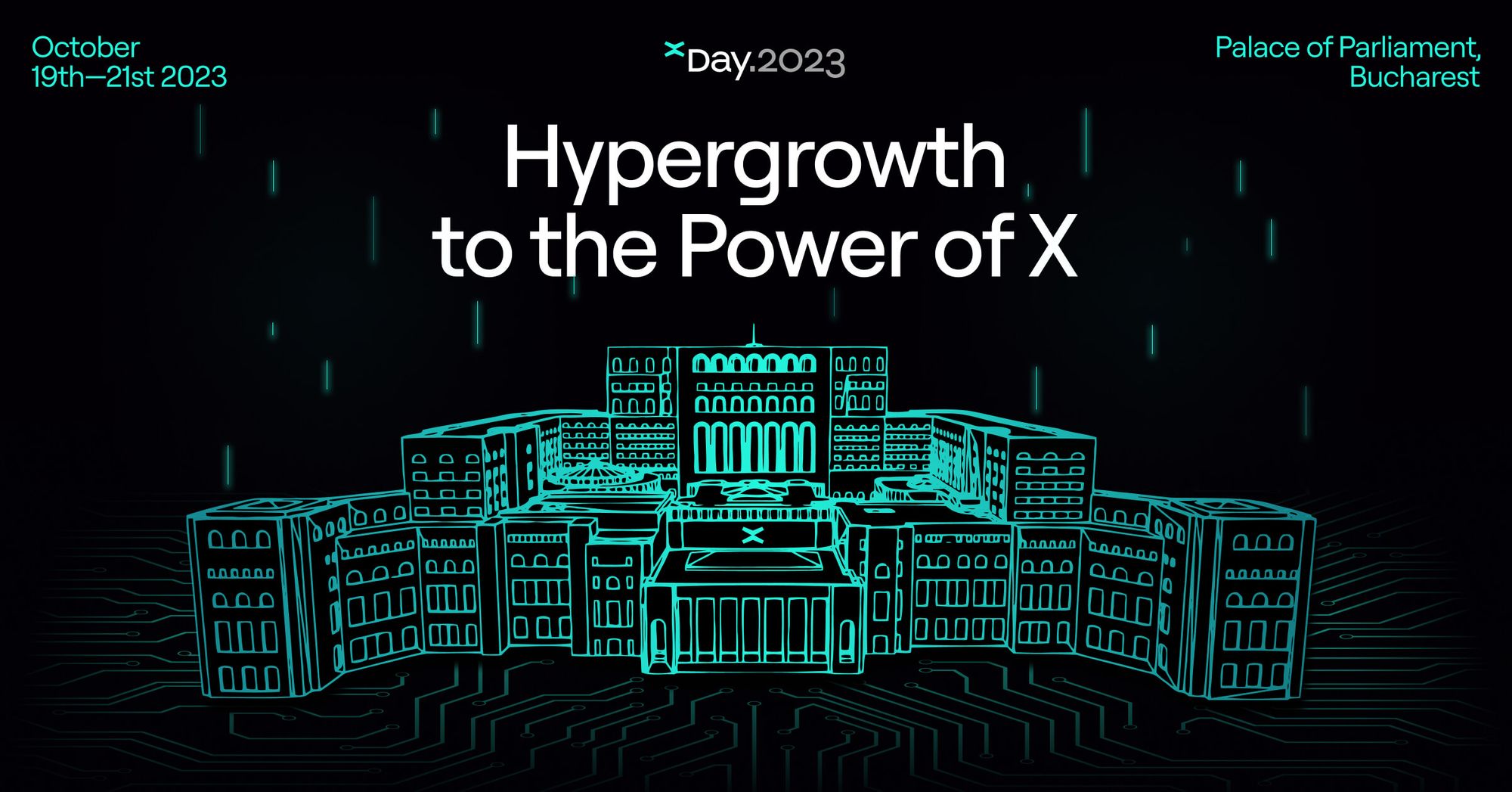 Kick-started with a grand event in the heart of Paris, xDay already symbolizes the relentless spirit that pushes MultiversX forward. From offering a unique meeting point for the community, builders and the blockchain space at large, to offering a platform for the most innovative projects currently developing with internet-scale technology and from showcasing the unique capabilities of the network to establishing new collaborations with government officials and beyond, xDay Paris has proved to have lasting impact on the blockchain space.
Today, the first step towards the second edition of xDay is coming to fruition. We are unveiling the most important details about xDay 2023. The groundbreaking event will be held at the unique and iconic Palace of Parliament in Bucharest and will set the stage for the unveiling of new innovations, strategic partnerships and products.
The conference will feature keynote sessions and panel discussions, as well as unparalleled networking opportunities for builders, creators, and users alike.
With more than 3,000 participants, including esteemed government officials, venture capitalist funds, and key industry players, xDay 2023 is anticipated to be at least as impactful as the first edition, which brought forth ecosystem expansion, network improvements and unique features in the Web3 space.
Renowned for being one of the few human-made structures visible from space and the largest administrative building in the world, the venue will host a unique Hackathon, running in parallel with the conference.
For three days, participants will have the opportunity to showcase their skills, collaborate with other innovators, and drive the development of useful Web3 solutions. $1 Million USD are reserved for hackathons in the second half of 2023 alone, making it a cornerstone of the xDay conference.
"At MultiversX, we strive to provide a better experience for builders, enabling them to expand the blockchain utility and contribute to improving society. With xDay, we are not only highlighting the technological and user experience breakthroughs driving our ecosystem, but also opening up new paths to accelerate development with a significant hackathon spotlight scene" said Beniamin Mincu, MultiversX CEO.
The three-day event will close with the MultiversX Ecosystem Awards, recognizing the efforts of visionaries, innovators, and leaders within the community.

The ticket sale is scheduled to begin on the 7th of August on xday.com.