Smart Accounts are a unique innovation of the MultiversX protocol. They have the ability to store an unlimited number of custom tokens under their data trie, tying ownership to the account itself instead of belonging to a 3rd party smart contract.
This not only conveys stronger personal, economic and legal implications for the owned assets, but also embraces security by design and overcomes the technical hurdles of writing a smart contract for issuing custom tokens.
Although minting NFTs on MultiversX is just as easy as uploading a photo on Instagram, things might get complicated when you scale up to thousands of unique pieces with random artistic elements.
Expanding the same simplicity to the creation process behind more complex collections represents an important growth catalyst for our passionate community of creatives.
This is why we've joined forces with OneMint to offer no-code solutions for artists, brands and companies expressing their creativity on our carbon-negative blockchain to generate, mint and manage NFT collections in a drag and drop environment.
The integration with OneMint has already been completed and anyone can experiment with their platform to create their first NFT collection with little to none blockchain & technical knowledge.
Besides significantly improving the UX by streamlining the process of creating and deploying art collections from an input of image layers and rarity settings, the OneMint team is going above and beyond the current state by introducing novel concepts such as Dynamic NFTs.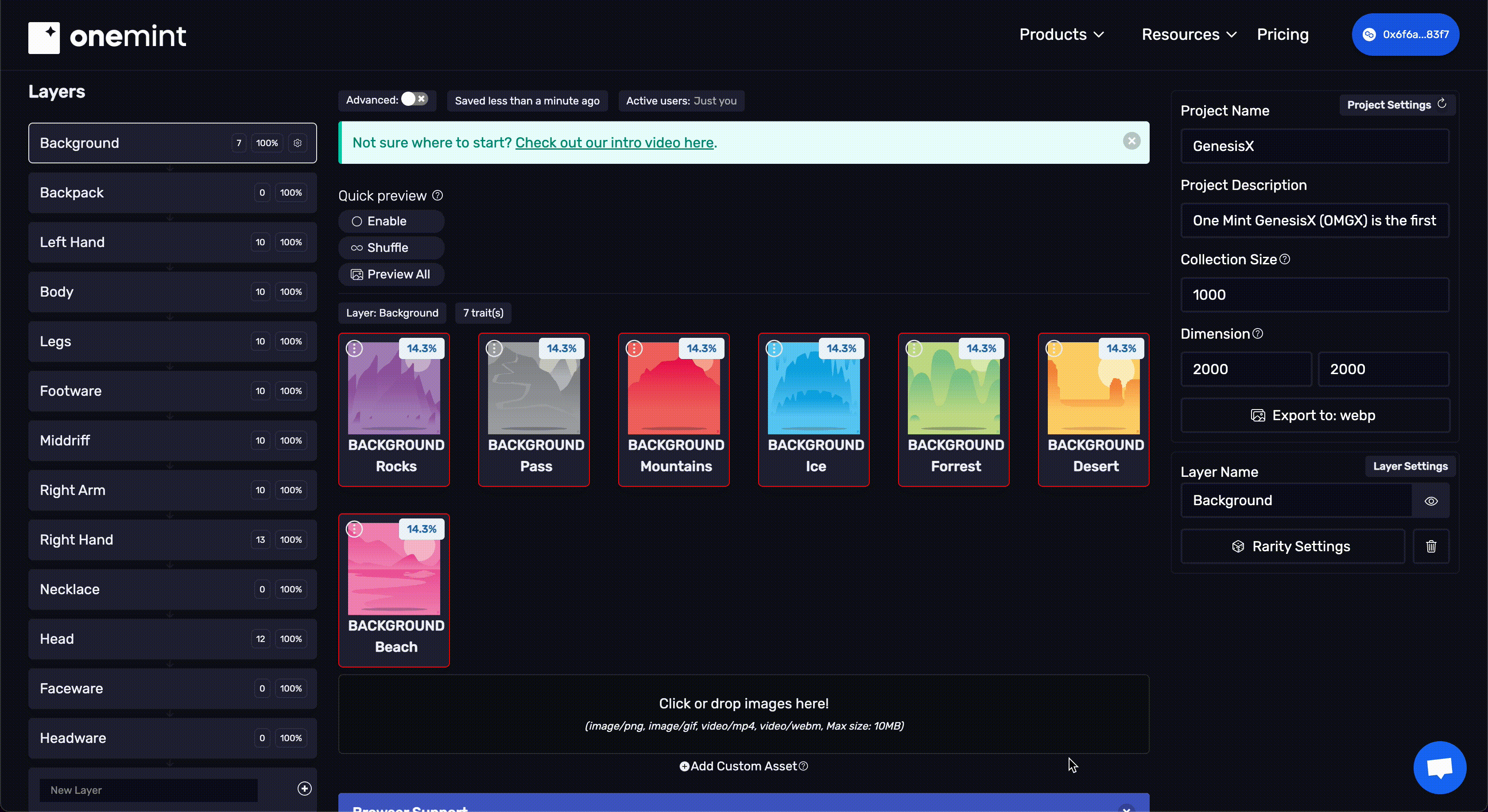 To make it even easier for our ecosystem users to experiment with their platform, they've put together a walkthrough guide to help you get started:

https://blog.onemint.io/deploy-nft-collection-to-multiversx-elrond/

Supporting the current and next wave of creative minds is of central importance for both MultiversX and OneMint as we work together to deliver the best possible experience for creators.